Talking about Ms. Tepper's Works…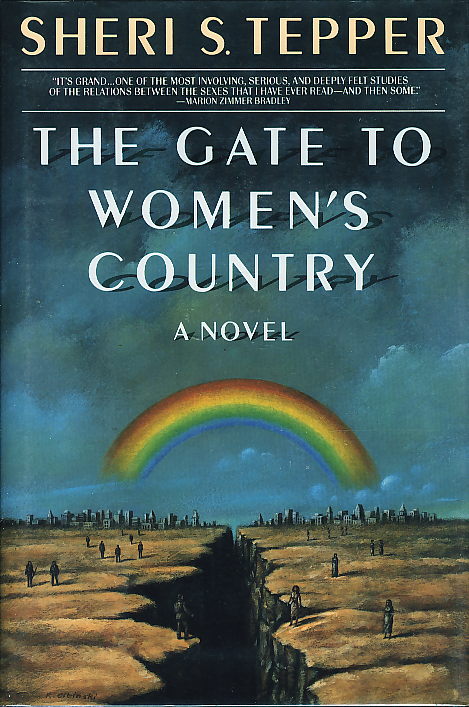 Sheri Tepper's books have some bizarre story lines, but the excellent writing and the originality make them entirely worthwhile. Her books are a cross between fantasy and science fiction, yet they deal with timeless issues of the struggle for equality, the balance of power between genders, and the effects of religious control on society. Throw in a lot of science fiction and fantasy elements (strange animals, aliens, special powers, etc.) and voilà – mind-bending stories!
It's pretty much a guarantee when I pick up one of her books, that I'm going to read something strange, perhaps astonishing, maybe even offensive – but the originality; the uniqueness, is the true pay off. I love that when I read her books I'm not delving into something that's been done a million times before.
Alyce
At Home With Books
"DEAR MS. TEPPER"
Thanks to a kind person at "Authors Contact" at Harper Collins, a few of the emails sent to this website have been forwarded on to Sheri's publicist and she tells us she welcomes any more that come our way.